Blog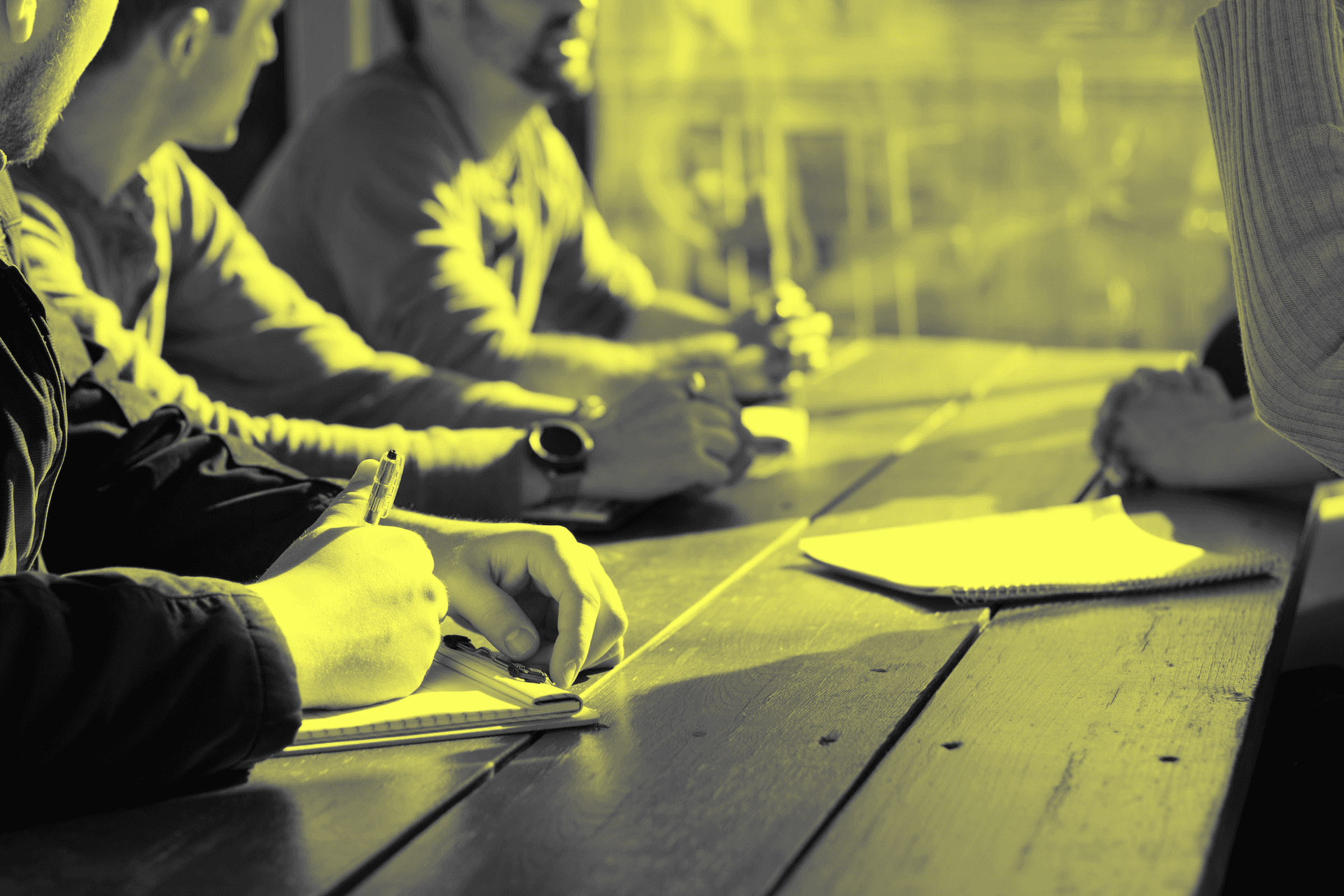 Giants like Apple, Netflix, and Meta have slowed down with recruiting; some are massively laying people off. You can feel the crash in the air, inflation is rising, everything is getting more expensive, covid-19 did its thing, and then the war in Ukraine came on top of that. The average cycle to the crisis is also an average of ~10 years. The last one was in 2008, the one before in 2001, which promises that we all must prepare well for more challenging times.
I won't explain in this post what a recession or economic cycles are. Instead, I'll be happy to refer you to the Sequoia Report, in which the reasons why a recession is coming are described in detail. I'll extract the most relevant information on how to prepare for a crisis. In any case, everyone knows that when a problem occurs, we need to focus, arrange priorities and hardly calculate risks. Nowadays, in projects everything is essential. You have to attack and be vigilant on every front. So how can you reduce risks and costs in software development?
What is the perfect billing model during a time of crisis? T&M vs. Fixed Price in times of recession
The crisis is not just about surviving. Just to seize the opportunity and grow 5-10x faster than others. What will allow you to do that? Flexible manipulation of costs, adding money where it is more needed and cutting where it is less. Is it possible to manipulate software costs? Of course, and this is an example!
For this purpose, I will present 2 billing models: T&M and Fixed Price. How are they differ precisely, we will create another blog post.
In a nutshell, Fixed Price applies to projects with precisely defined requirements; the price and deadline here are unchangeable. The client agrees with the contractor on the project's cost and date of completion, and nothing else interests him. Contracts regulate all changes and adjustments and are usually added after the "date" of completion. However, in reality, software development often involves a lot of changes, and it's super hard to estimate the perfect time for it, which is why the T&M system comes to our aid – where we can estimate the budget, priorities, time, and quality of execution during the process. Moreover, in T&M mode, the client can participate in the most significant meetings at every stage of product development, make comments and introduce changes during development. Of course, everything is agreed upon and estimated on an ongoing basis, and for each additional cost, approval is needed.
Which mode is safer during a recession for the client? If we need to cut costs, e.g. by stopping the project, reducing its scope, or just reducing the team – obviously time and material. Why? – Ok, take an example: How about downsizing the team? Well, that's right, the T&M system is some kind of outsourcing to the client we run the project for. We can also call it team augmentation. In short, it pays for the team's time and consumed materials (e.g. servers, tools, etc.). However, outsourcing can make this team smaller or larger depending on time and needs, so it is easy to manipulate the project's pace, cost, and development!
Does outsourcing fit well for the crisis? Outsourcing as an effective cost-cutting tool.
During a crisis, we are constantly forced to be ready to stop operations when needed, which means being able to cut costs in 30 days. With help comes the modern mode of project execution. Sending an inquiry to a software house such as Codigee, after a short workshop, we inform you about the actions and the team you need to build the product. It's up to you to what extent you use our services; you decide whether you need the whole team or just part of it. I will briefly explain how it works:
For example, you want to do e-commerce in a mobile app. It would be best if you had a project manager, a tester, 2 backend developers, and a frontend developer. You figure you can handle product management, and testing. Okay, you only pay for the developers. If you need to expand or shrink the team within the next month, we can expand/decrease the team by more people!
You can always slow down and keep the project part-time, which will be cheaper.
Outsource vs Hiring, what is the best for you? Is outsourcing much more expensive or cheaper? It depends!
| | | |
| --- | --- | --- |
| Type | Outsource | Hiring |
| hourly rate | 60$/h | 30$/h |
| Additional costs such as days off, tax, insurance, benefits, sick pay | provides Codigee | On your side, on average it's about +20% of the payout |
| Hardware, office (Macbook, monitor, adapters, mice) | provides Codigee | Once every two years ~$5000 |
| Motivation, professional development | You just have to take care of the motivation from the project side. We provide competence development, and a good atmosphere in the company so that everyone feels good. | You take care of his professional development, general motivation |
| Notice/Termination | 30 days, by contacting a Codigee representative – no emotional issues for you | This is your employee, it's up to you, if he/she gets a paycheck, and finds a job. Talking about dismissal is a huge mental effort for both parts |
| Recruitment, team expansion | When you recruit or expand a team, and get it in a very short period of time, all the recruiting, and competence checking is handled by us. Nothing more simple | Recruiting a good dev, man for inexperienced people is torture and huge budgets, recruiting companies take (~10% of annual salary) if you want to hire someone on your own, the cost + contribution of your own time will be much higher. And how will you check his technical competence? |
| Conflicts | What if you don't get along? You report it to us, we'll sort it out and find another person to take that place | What if you don't get along? Again, mental stress and recruitment start all over again. |
| True cost | Fixed cost to predict, ~$9600 monthly. | It's hard to predict the real cost ~about $5800 monthly, you have to include recruitment costs of about $5000 recruiting, arrange equipment for $5000 + take care of the employee, and make sure he doesn't run away. |
In addition, with outsourcing, you always have the support of the founders and other experts from the same SH. You may not see it at first glance, but we have a workspace in Slack, we are sitting in the office! Where everyone talks about their problems and challenges it's much easier to solve something together.
Recession is here – Why work with Flutter Dev House?
Well, what about our wonderful Flutter in times of crisis? How great is it compared to other languages? If you need a mobile app, Flutter is the cheapest and most effective option. I encourage you to read our article about the comparison of Flutter with other cross-platform solutions like:
Well, what about native apps? Is flutter better? I've already observed a trend that customers who come for native technologies often don't know about the existence of Flutter. So when we or our partners from other software houses introduce them to Flutter – a decision is quickly made. On the other hand, developers who started programming in Dart (a programming language that supports Flutter) don't want to return to their native languages. So WIN-WIN for the customer and for the developers.
Why do customers choose Flutter? For a few simple reasons:
it's cheaper,
the product is built faster
it's easier to find a developer (popularity continues to grow)
it is less unreliable (it works the same regardless of the system version), has cheaper maintenance
We will clarify more explicitly it with new articles. Stay tuned.
Small conclusion. If you don't know how to hire or organize a development team and don't have experience with software development then working with a software house can be much cheaper than creating a team in-house. Secondly, we have recession times, so it's much safer to have the possibility to reduce/extend costs at any moment. Furthermore, you avoid unnecessary thoughts about problems and exhaustive layoffs.
I'm eager to discuss the recession and IT solutions.
Let's talk, feel free to book a meeting with me. www.codigee.com/#lets-talk
Let's make

something

together.
---
If you have any questions about a new project or other inquiries, feel free to contact us. We will get back to you as soon as possible.
We await

your

application.
---
At Codigee, we are looking for technology enthusiasts who like to work in a unique atmosphere and derive pure satisfaction from new challenges. Don't wait and join the ranks of Flutter leaders now!