Blog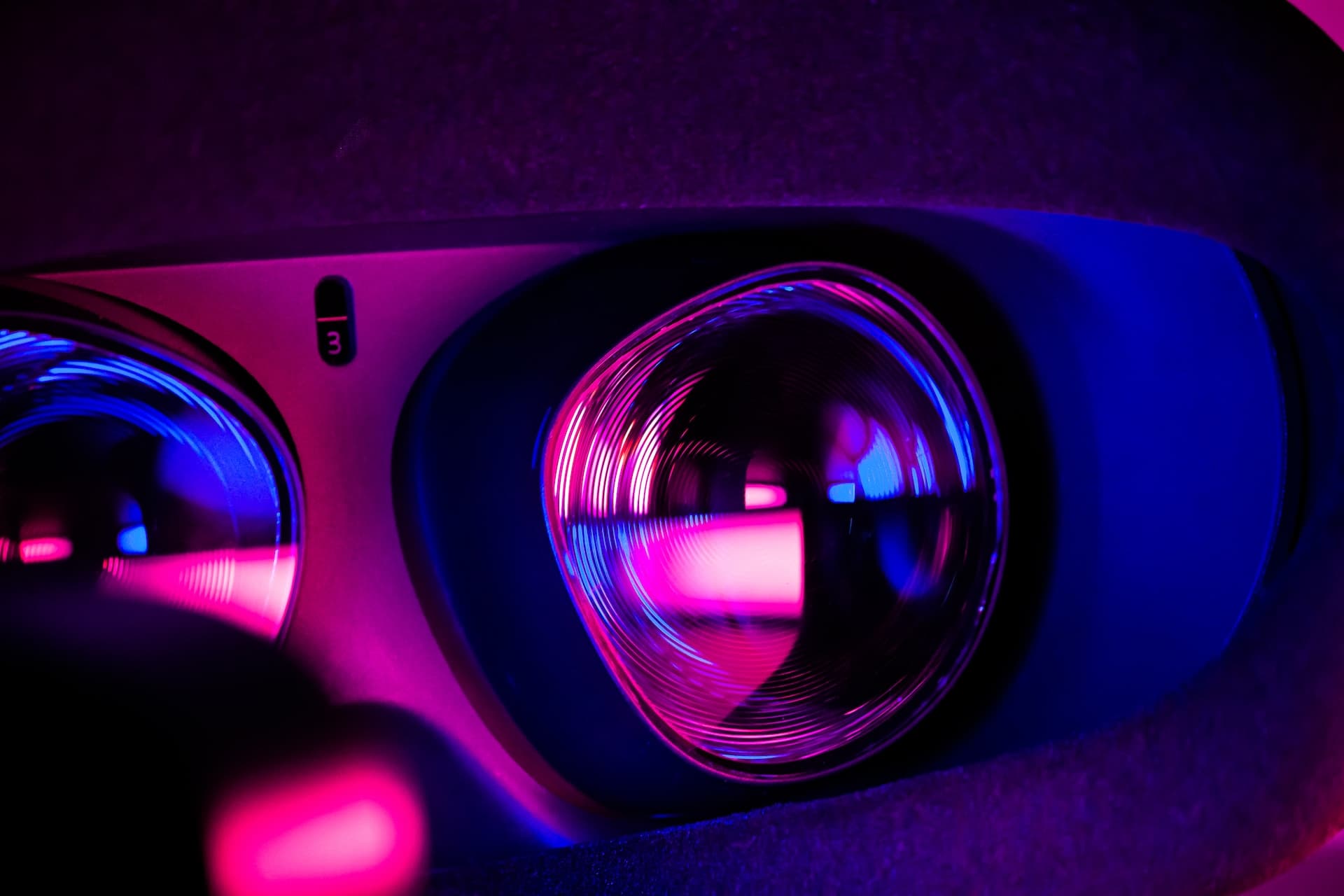 Tech
Unity and Apple Vision Pro: Potential for Integration?
Introduction
Overview of Unity
Unity is a highly acclaimed 3D development platform that empowers developers worldwide to create immersive, interactive experiences. With its versatility as a pioneer in both 2D and 3D development, Unity extends its versatility across various platforms, including the cutting-edge technology of Virtual Reality (VR). Incorporating Unity into your application development process will allow you to build more engaging and dynamic user experiences, making it an essential technological tool for the immersive experience realm.
Read more about Unity here.
Introduction to Apple's VR Goggles
Apple, known for its pioneering technological advancements, has made a remarkable breakthrough in Mixed Reality (MR) with its VR Goggles. Cited as the company's most sophisticated product to date, Apple's VR Goggles presented an unconventional design, resulting in unprecedented manufacturing complexities. As reported by The Information, this exciting development signals a significant leap forward for the world of MR. As a result, it has been met with much anticipation and eagerness from the tech community.
Unity and VR
Understanding Unity's Support for VR
Unity has proactively supported emerging technologies, particularly in the virtual reality (VR) realm. The platform offers robust VR support, allowing developers to create engaging and immersive VR experiences with ease.
You can read more about VR in this blogpost.
In addition, the platform's diverse toolkit is designed to empower developers with the ability to introduce intricate user interactions, realistic character animations, and notable environmental detail to their VR creations.
Specifics of how Unity Interfaces with VR Technologies
Unity is the leading platform for creating immersive VR content, rendering stereoscopic images, and tracking head movements to translate them into 3D motion. Its compatibility with a broad range of VR devices, including headsets, controllers, and monitoring devices, makes it a preferred choice among developers worldwide. In addition, its fluid interaction is no doubt the foundation for creating truly immersive VR experiences.
Apple's Vision Pro
Detailed Introduction to Apple's Vision Pro goggles
Apple's Vision Pro Goggles feature an intriguing curve instead of a conventional flat design, which poses manufacturing challenges. The thin and lightweight kit requires corrective lenses for those who wear glasses. A distinct 'curved motherboard' has been created, the first of its kind, to fit the unique outer casing. Carbon fiber has been employed to reinforce the structure without adding weight. These design choices represent innovative solutions and cutting-edge technology, making Apple's VR Goggles a leader in the field.
Unique Features and Capabilities
The VR Goggles pack an impressive feature set within a sleek design that prioritizes comfort and functionality. With a dial positioned conveniently above the right eye, users can easily switch between Augmented and Virtual Reality. In contrast, the power button above the left eye allows hassle-free on/off functionality. The system is powered by a waist-mounted battery pack connected to a connector similar to that of the Apple Watch charger, which plugs into the left temple of the headset. The headband and removable cover provide additional comfort, and the front glass discreetly conceals a dozen cameras and sensors that elevate the VR experience beyond expectations.
Benefits of using Unity with Apple's Vision Pro Goggles
Advantages for Developers
Developers can take advantage of a significant opportunity by utilizing Unity with Apple's XR goggles. With advanced features such as transitioning between AR and VR, paired with robust support from Unity, developers could create groundbreaking VR experiences. Additionally, Apple's uniquely designed VR goggles offer an exciting challenge to those developers looking to create content that fully leverages the potential of the dynamic device. The combination of Unity and Apple's state-of-the-art VR goggles presents an incredible opportunity to expand and drive the future of VR.
Enhancements for User Experience
Apple's VR Goggles offer an immersive experience unparalleled to its predecessors, that users will undoubtedly appreciate. Additionally, leveraging Unity's powerful 3D engine could enhance user engagement by delivering dynamic, interactive, and visually stunning VR content. The VR Goggles' curved design, matched with its capability of switching between AR and VR, all thanks to Unity, revolutionizes how users interact with virtual content.
The Prospects of Unity's Support for Apple's Vision Pro Goggles
Unity holds the potential to fully support Apple's VR goggles, promising a unique immersive future. As we gaze into this digital horizon, we're struck with awe about the possibilities this partnership could unlock. However, let's have a reality check: these goggles' complex design and unprecedented manufacturing challenges may impact this potential. Moreover, time is the only arbiter to decide whether this promising alliance between Unity and Apple's VR Goggles will redefine the boundaries of VR experiences. Therefore, while we revel in the promise of this exciting union of two giants, we also acknowledge the uncertainties ahead. But one thing is sure: the world is watching with bated breath, eager to witness an exhilarating technological showdown.
Join us in exploring the potential of Unity's compatibility with Apple's VR goggles at today's Apple conference. Your insights and reviews post-conference will help shape the dialogue about this exciting tech evolution. Don't miss out, we value your perspective!