Blog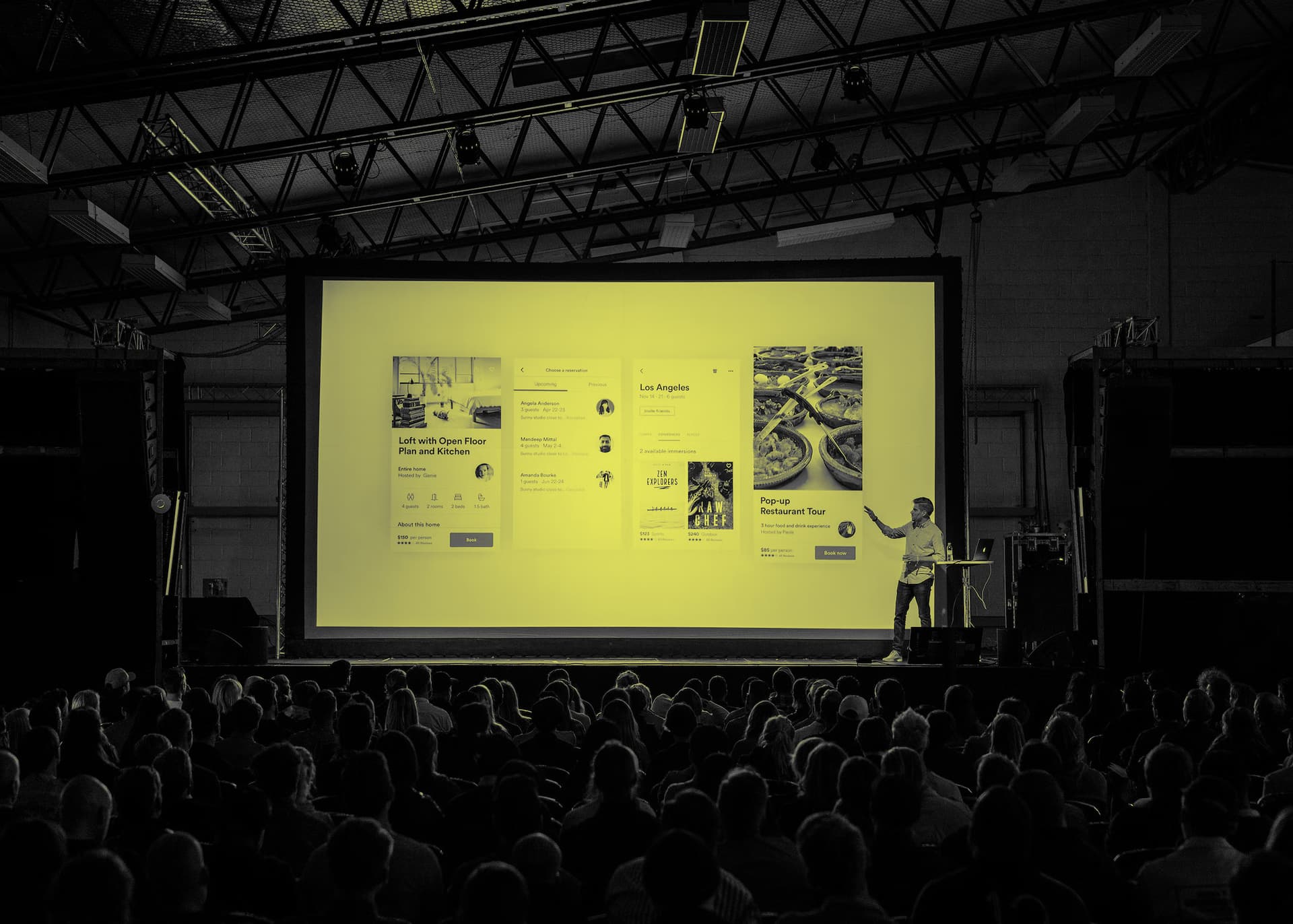 Insights
12 App Development Conferences and Meetups to attend in 2023
Mobile app development is a booming industry. If you're looking to stay ahead of the curve, attending a mobile app development conference is an invaluable resource. It is essential to stay on top of the latest trends and best practices in order to create successful mobile applications. Let's look at some of the top events from around the world for mobile app development in 2023.
---
1. App Growth Summit 2023
Global Leader of Mobile App Conferences. Invite-only, limited-vendor, events for mobile app growth professionals.
---
---
---
2. DeveloperWeek 2023
Conference and event series that gathers 8,000+ developers, engineers and tech leaders to explore the latest trends and technologies. It features multiple events such as conference, expo, hackathon, hiring expo, workshops, talks and roundtable talks for developers, engineers and tech leaders.
---
---
---
3. App promotion summit 2023
Europe's leading app marketing conference where attendees can learn growth marketing strategies, latest app promotion techniques and strategies for driving user acquisition from top experts and networking possibilities.
---
---
---
4. Apprise conf 2023
Apprise conf is an annual event where industry professionals gather to share advancements in mobile and web app tech development. Hand-picked talks by a panel of experts and a great opportunity for networking.
---
---
---
5. Devoxx 2023
Conference for developers to learn and network. With over 170 sessions to choose from, attendees can expand their knowledge on various topics such as Java, Cloud, Data, AI and more. Each year, the Devoxx Family welcomes over 13,000 developers to events in multiple countries.
---
---
---
6. MAU Vegas 2023
The world's leading mobile acquisition and retention summit. MAU Vegas is an event that offers mobile brands networking opportunities, amenities, 2 days of learning, and the chance to build relationships in a unique environment.
---
---
---
7. DevDays EUROPE 2023
DevDays Europe is a software development conference that promotes innovation and excellence in the industry. Attendees learn about emerging technology and best practices from international experts and local peers.
---
---
---
8. Google I/O 2023
An annual developer conference where Google showcases their latest technologies and provides a platform for developers to learn, connect and create. It includes keynote speeches, technical sessions and hands-on workshops.
---
---
---
9. Droidcon 2023
Android app developer conference series with over 100 tech talks and workshops and more than 1,500 attendees. It focuses on the latest developments and trends in Android app development.
---
---
---
10. MWC Shanghai 2023
As the world changes at an unprecedented speed, the entire mobile ecosystem must seize this moment to be a force for change. Leading mobile industry event that gathers innovators, creators and leaders to discuss the latest trends and developments in mobile technology and to do business.
---
---
---
11. WeAreDevelopers 2023
Congress which brings together software developers and tech decision-makers to discuss the latest trends and innovations shaping our world. This leading event provides a platform for attendees to become better professionals, gain new skills and stay ahead of the curve. DJ Tiesto was performing at the 2022 official party.
---
---
---
12. DevTernity 2023
DevTernity is the top conference for professional software developers. It focuses on skills crucial for success in senior engineering roles such as coding, architecture, engineering practices, and leadership.
---
---
---
WORTH TO MENTION:
---
App builders CH 2023
In the beautiful mountains of Switzerland. Mobile app developers and industry experts with 1,500+ attendees. It features keynote speeches, technical sessions, and workshops on the latest trends and best practices in mobile app development.
Date: TBA, Spring
Location: Ascona, Switzerland
---
---
Staying up-to-date in the mobile industry which is constantly changing, is essential. Luckily, attending many of the top app conferences can be done without travelling, through live broadcasts. Plan your priorities for the year and attend an event that will help you achieve them.
P.S. Game app dev conference are not listed
OUTRO:
Codigee LinkedIn
My number: +48 690 269 244
Feel free to chat with us in the box in the bottom-right corner! I'll tell you a little secret – most likely I will be the one answering you.
---
---
NEWSLETTER
Get latest insights, ideas and inspiration
Take your app development and management further with Codigee