Blog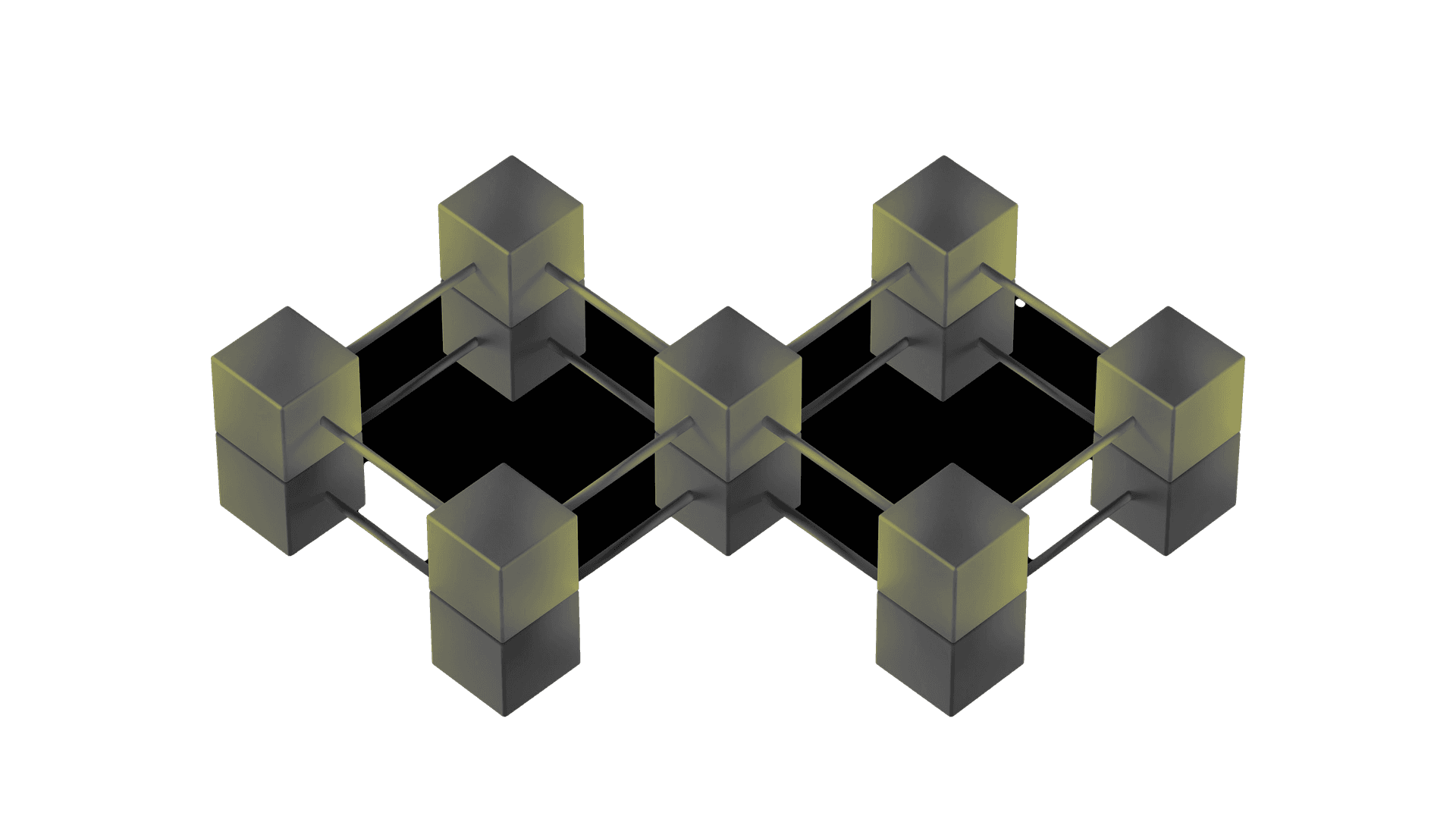 Web 3.0 represents the next stage in the evolution of the Internet, characterized by a shift towards a more secure, efficient, and decentralized web experience. Utilizing cutting-edge technologies such as blockchain, cryptocurrency, artificial intelligence, and mobile applications, Web 3.0 promises to provide a more private, secure, and intelligent online environment. An exciting new era, it presents significant opportunities for businesses, governments, and other entities to engage with one another in innovative and impactful ways.
What is a Web3 in one sentence?
Any application, project, or system that consists of tokens or any blockchain solution in it can be labeled as a Web3 solution.
What is Web 3.0?
Web 3.0, also known as the third generation of the Internet, aims to transform how we use and interact with online data. With advancements in technology such as blockchain, cryptocurrency, and decentralized applications (dApps), Web 3.0 offers greater privacy, security, and control over personal information – one of the defining issues of our era. Unlike Web 2.0, which focuses on user-generated content, Web 3.0 centers around dApps that run on a secure, decentralized network, opening up a whole new world of trust, transparency, and autonomy when managing digital assets. Web 3.0 can also lead to cost savings and increased efficiency for businesses and has the potential to revolutionize the Internet and change the way we communicate and manage data.
What are the most important benefits of putting a project into Web 3.0?
There are no two ways about it; earnings are the primary motivation for most people, and understandably so. Therefore, if your app offers customers consumptive value and allows them to accumulate assets that can earn value, this will undoubtedly be a significant advantage to your overall project. Your system can be directly linked to another of its components beyond the mobile app, and items sold in your e-commerce store can be used in the mobile app and vice versa.
People increasingly want to have an impact on the project. Thanks to tokens and their regulation, your project can develop to a greater degree, thanks to your community's involvement. Web 3.0 promises users the ability to access the Internet without any third parties, which will bring more transparency and security in developing web-based projects.
Cryptocurrencies have been used for many years, but now Web 3.0 provides an easier way for people to invest or use cryptocurrency within web-based projects. With Web 3.0, customers can trust their payments are secure as they aren't going through centralized banking systems that can potentially be hacked into or manipulated by malicious parties.
It also encourages the development of mobile applications that can provide services such as online wallets, integrated payment systems, and secure data storage. Web 3.0 mobile applications can facilitate transactions, make payments securely and store information that is safe from cyberattacks. The technology also allows for faster transaction speeds compared to traditional payment methods, making it an attractive option for businesses that want to provide their customers with a faster and more efficient way of purchasing goods online.
Overall Web 3.0 provides developers and users with unprecedented levels of security, transparency, efficiency, and flexibility when building web-based projects. With the rise in popularity of cryptocurrency driven by this technology, businesses will have the opportunity to leverage it to create powerful applications that offer users greater control over their finances and data than ever before. Web 3.0 is the next generation of Web technology and promises great things in terms of new possibilities for businesses to build more secure, efficient, and innovative projects. It will be exciting to see how it continues to evolve as developers create more technologically advanced applications that provide customers with greater convenience and security when making their online transactions.
What should you watch out for when creating a Web 3.0 project?
It's no secret that countries worldwide are introducing new regulations on cryptocurrency use. Therefore, anyone wishing to create tokens for a project has to understand local laws applicable to digital currencies. From an international perspective this means researching legally relevant topics, such as taxation and licensing, to ensure compliance with all rules and regulations. Additionally, understanding the specifics of each jurisdiction can help make the experience more enjoyable and reader-friendly when using tokens within projects executed via Web 3.0 technology.
With the introduction of new regulations around the world, any project involving the development and deployment of cryptocurrency to a blockchain should be aware of potential legal implications. Besides understanding local laws related to digital currency use, Web 3.0 projects also have to consider other factors when building applications and smart contracts. These include: tackling privacy concerns through data retention and encryption; maintaining an optimal user experience via scalability and performance improvements; and adhering to all applicable regulations in a given jurisdiction. By considering all three of these aspects, you can ensure that your Web 3.0 project remains reader-friendly and enjoyable for everyone involved.
Web 3.0 technology has the potential to revolutionize the way businesses operate and interact with their customers. However, it is important to remember that this technology carries its own set of risks and challenges. Companies must be prepared to invest in security audits and consider potential legal issues involved in utilizing digital currencies and privacy problems that may arise due to data retention and encryption. Furthermore, developers must ensure scalability and performance improvements so that their Web 3.0 projects can sustain an optimal user experience despite increased demand. By understanding these issues, companies can create successful Web 3.0 projects and applications that are secure, compliant, user-friendly, and enjoyable for everyone involved. Responsibly leveraging Web 3.0 will allow firms to capitalize on its revolutionary capabilities while remaining competitive in the ever-changing digital world.
Does Web 3.0 provide a workaround for in-app payment systems?
No. This year, new regulations by Apple came into effect, which state that in the AppStore, nothing but in-app purchases can unlock the content of an app. Therefore NFT or cryptocurrencies can't unlock features or functionality within the app.
At this point, however, there may be other regulations allowing such solutions in Android. Web 3.0 has the potential to provide an alternative solution for these payment systems, allowing users to buy items inside apps with Web 3.0's form of cryptocurrency and digital tokens. Web 3.0 also promises a much higher level of security than conventional in-app purchase systems since all transactions would be powered by blockchain technology. Additionally, Web 3.0 could offer greater flexibility when it comes to payments, allowing users to use different forms of cryptocurrencies on any given app.
Thanks to Web 3.0, companies can develop a single mobile application that functions seamlessly across various platforms, including iOS and Android. Moreover, Web 3.0 offers a user-friendly environment for developers to build new mobile applications and services by utilizing its open-source code. This presents opportunities for the creation of innovative decentralized products and services, such as peer-to-peer networks, distributed computing, and data storage solutions which are yet to be seen in the market.

In short, Web 3.0 is a powerful asset for businesses seeking to expand in payments and security. With Web 3.0's blockchain and cryptocurrency features, companies have the opportunity to develop innovative services that offer users the ultimate level of convenience for mobile payments.

Moreover, the possibilities of Web 3.0 are largely untapped, making it an exciting area of study for academics and students alike. It has the potential to revolutionize mobile payments and applications and is definitely worth delving into further.
Should you be interested in Web 3.0 in the context of your applications?
Web 3.0 offers exciting possibilities for businesses looking to grow and stay ahead of user trends. By storing data in a decentralized manner, companies can have complete control over who has access to their information and keep it secure while reducing costs for physical storage and server maintenance. It also allows businesses to interact directly with customers through Web 3.0's peer-to-peer network, improving customer service and feedback.
Another way Web 3.0 can help businesses is through the use of smart contracts. These digital agreements stored on a blockchain database can increase efficiency and reduce transaction costs. No intermediaries are needed, making it possible to automate operations such as payrolls, digital identities, and supply chains.
Web 3.0 also offers cost savings for hosting applications online, with all components residing in the cloud rather than requiring expensive hardware. The decentralized nature of Web 3.0 ensures continuous uptime while reducing scalability issues.
In conclusion, Web 3.0 has the potential to revolutionize online interactions by providing a secure environment for transactions and enabling trustless actions without relying on central authorities. This shift towards decentralized architectures and higher security will make Web 3.0 increasingly appealing to users looking for greater protection than what's currently available within Web 2.0.
Conclusion
Web 3.0 is a game-changing technology that promises to transform how we use the Internet. It provides users with a safer and more efficient environment, along with access to the blockchain, cryptocurrency, AI, ML, and mobile apps. Web 3.0 creates new possibilities for businesses, governments, and other organizations to communicate and work together like never before.
It's safe to say that this is the future of the Internet and will be a significant catalyst for innovation in the coming years. With its vast potential, Web 3.0 is an opportunity that shouldn't be missed by businesses and tech experts alike.