Blog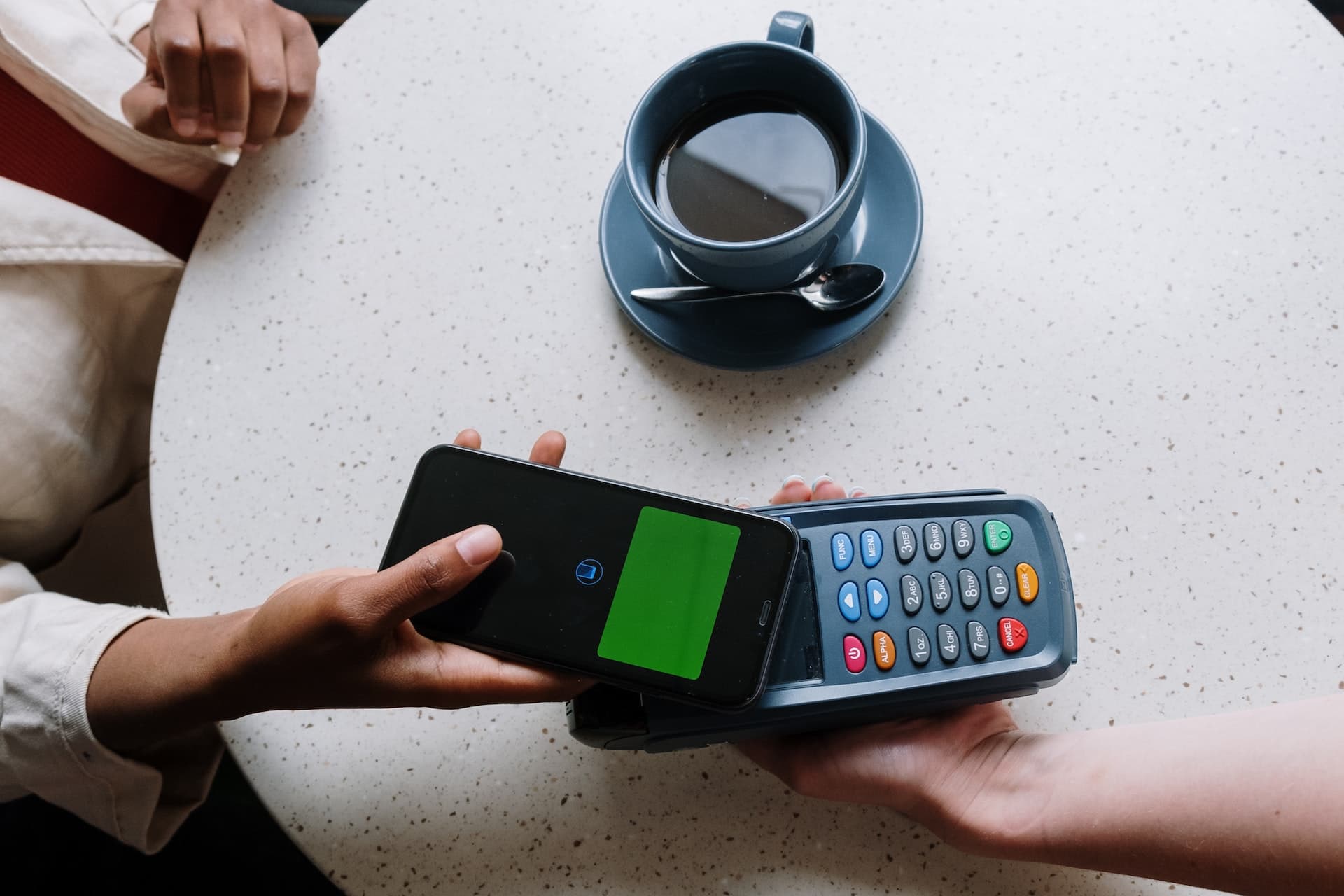 The financial technology (fintech) industry has experienced unprecedented growth in recent years, with more consumers embracing digital banking and financial services. And as the demand for fintech applications surges, developers are looking to build feature-rich, efficient, and cost-effective solutions. Enter Flutter – the go-to choice for fintech app development.
So, why is Flutter the way to go for fintech apps? In this article, we'll explore the advantages of using Flutter. We've also compiled the top trends for 2023, so you can stay on top of the game. As fintech continues to revolutionize the financial services sector, it's important to know how this technology will impact the industry's future outlook.
Advantages of Flutter for Fintech Apps
Cross-platform functionality
Flutter is an excellent option for Fintech app development, thanks to its cross-platform capabilities that ensure consistency across both iOS and Android. This reduces app development time while lowering costs, making it a highly efficient choice for startups and established companies alike. With Flutter, developers can design and build apps with a single codebase, ultimately simplifying the app production process. So if you're looking to develop an app for your Fintech business, Flutter has everything you need to create a cutting-edge, reliable app that scales.
Performance optimization
With its unrivaled capacity for high performance, Flutter is the all-purpose framework for fintech apps – especially where real-time processing and sensitive financial data are paramount. If you're looking for sizzling speed, look no further than Flutter and its weapon of choice: the lightning-fast execution of the elegant Dart programming language. Developers can indulge in the magic of smooth animations that users can't get enough of. Flutter's stateful hot-reload feature makes implementing real-time changes and adjustments easy without rebuilding your entire app.
Customizable widgets and security
But it's not just about performance. Flutter offers a wealth of customizable widgets that can be personalized to meet your design requirements. That way, you can ensure seamless integration with existing brand identities for an exceptional user experience. Plus, you can't forget about security. Flutter also excels here thanks to built-in encryption and secure storage options to safeguard sensitive user data. Not to mention, it checks the boxes for meeting industry compliance standards. With Flutter, the possibilities for creating dynamic fintech apps are endless!
Top Flutter Fintech App Trends in 2023
Mobile banking apps and Flutter
As more consumers turn to mobile banking apps for their financial needs, Flutter's popularity within the fintech industry continues to grow. Its cross-platform capabilities and customizable UI make it ideal for creating feature-rich mobile banking apps. With Flutter, developers can build apps that offer a seamless user experience, regardless of the device or platform. Consequently, we can anticipate a growing number of financial institutions adopting Flutter for their mobile app development in 2023.
Integration with AI and machine learning
In the fintech industry of 2023, artificial intelligence (AI) and machine learning technologies will play a significant role in enhancing personalization, automation, and predictive analysis. Flutter's compatibility with popular AI and machine learning libraries, such as TensorFlow Lite, makes it the perfect choice for developing fintech apps. As a result, we can expect more Flutter-based fintech apps to incorporate AI and machine learning features in 2023, enriching user experiences and financial services.
Blockchain and decentralized finance (DeFi) applications
Blockchain technology and decentralized finance (DeFi) solutions are two of the most promising disruptive forces in the financial services industry. In 2023, we can expect more fintech apps built with Flutter to adopt blockchain and DeFi solutions. Flutter's flexibility and performance optimization capabilities make it an ideal choice for developing blockchain-based fintech apps that require secure, fast, and efficient data processing. It's exciting to see how Flutter will shape the future of fintech!
Future of Fintech Apps with Flutter
Building secure fintech apps using Flutter
With the rapid evolution of the fintech industry, creating secure apps has become a top priority for developers. Fortunately, Flutter provides a robust security feature set, making it an excellent choice for fintech application development. Secure storage options and built-in data encryption help safeguard critical user information, enabling superior compliance with industry standards. Looking ahead, Flutter is continuously improving its security features, making it an even more appealing choice for fintech app development. So, if you're looking to create secure fintech apps, Flutter should definitely be at the top of your list.
You can read more about the Nubank app and other examples of the use of Flutter in this article 
Cost-effective fintech app development with Flutter
Flutter is a leading choice for developers creating fintech apps, thanks to its cost-effectiveness, cross-platform capabilities, and single codebase for building Android and iOS apps in record time. And with fintech companies now more focused on optimizing resources and maximizing ROI than ever, it's no wonder we're seeing more adoption and growth of Flutter in the future.
Expanding use cases and adoption in the fintech industry
Flutter is rapidly gaining popularity, with potential expanded use cases in the fintech industry. From mobile banking apps, payment platforms, and investment management to insurance applications, Flutter boasts a versatile and robust feature set, making it a top choice for a wide range of financial services. What's more, the active Flutter community and thorough documentation make it an easy technology to learn and implement, accelerating its adoption in the fintech sector.
Balancing Trade-offs and Challenges in Fintech App Development with Flutter
Choosing Flutter for fintech development
Choosing Flutter for fintech app development requires careful consideration of its advantages against its potential challenges. The platform offers many benefits, like cross-platform functionality, performance optimization, and customizable widgets. However, it may not be the right fit for every project. When choosing between Flutter and native app development for specific use cases, it's essential to be aware of the nuances and features required. If you're on the fence, remember that Flutter's rapidly growing community makes finding resources and support easier than ever.
Analyzing the impact of Flutter in the future
The fintech industry's future is set to be empowered by Flutter. But, to make the most of it and align your app development strategy, there are some important considerations you need to make.
As Flutter continues to increase in popularity, you must keep updating your knowledge of the latest trends, practices, and updates. This way, you can make informed decisions about whether its adoption can benefit your fintech app development and take full advantage of Flutter's potential.
By staying informed, your fintech app can benefit from improved performance, design, and functionality. So, never stop exploring what Flutter can offer you and make the most out of its limitless potential!
Conclusion
It's undeniable – Flutter's advantages for fintech app development are numerous, from cross-platform functionality to customizable widgets that enhance performance optimization. In a world increasingly driven by mobile banking apps, AI and machine learning integration, and blockchain and DeFi applications, Flutter's role in fintech is only set to grow.
The future with Flutter appears promising as developers leverage its security features, cost-effectiveness, and expanding use cases. However, choosing Flutter also comes with trade-offs and challenges. Developers and companies need to stay informed about the latest trends and developments in fintech and Flutter to position themselves for success in the rapidly evolving financial services landscape.
So, if you want your fintech app to advance with the times, choosing Flutter could be a great step. By making informed decisions about your app development strategy with Flutter, you could put your company ahead of the competition. Let's take this journey of financial tech innovation together with Flutter!
TL;DR:
Flutter offers numerous advantages for fintech app development, including cross-platform functionality, performance optimization, and customizable widgets. Top trends in 2023 include mobile banking apps, AI and machine learning integration, and blockchain and DeFi applications. The future of fintech apps with Flutter looks promising, with a growing focus on security, cost-effectiveness, and expanded use cases. However, it's essential to balance trade-offs and challenges when choosing Flutter for fintech app development and to stay informed about the latest trends and developments in the fintech industry.