Blog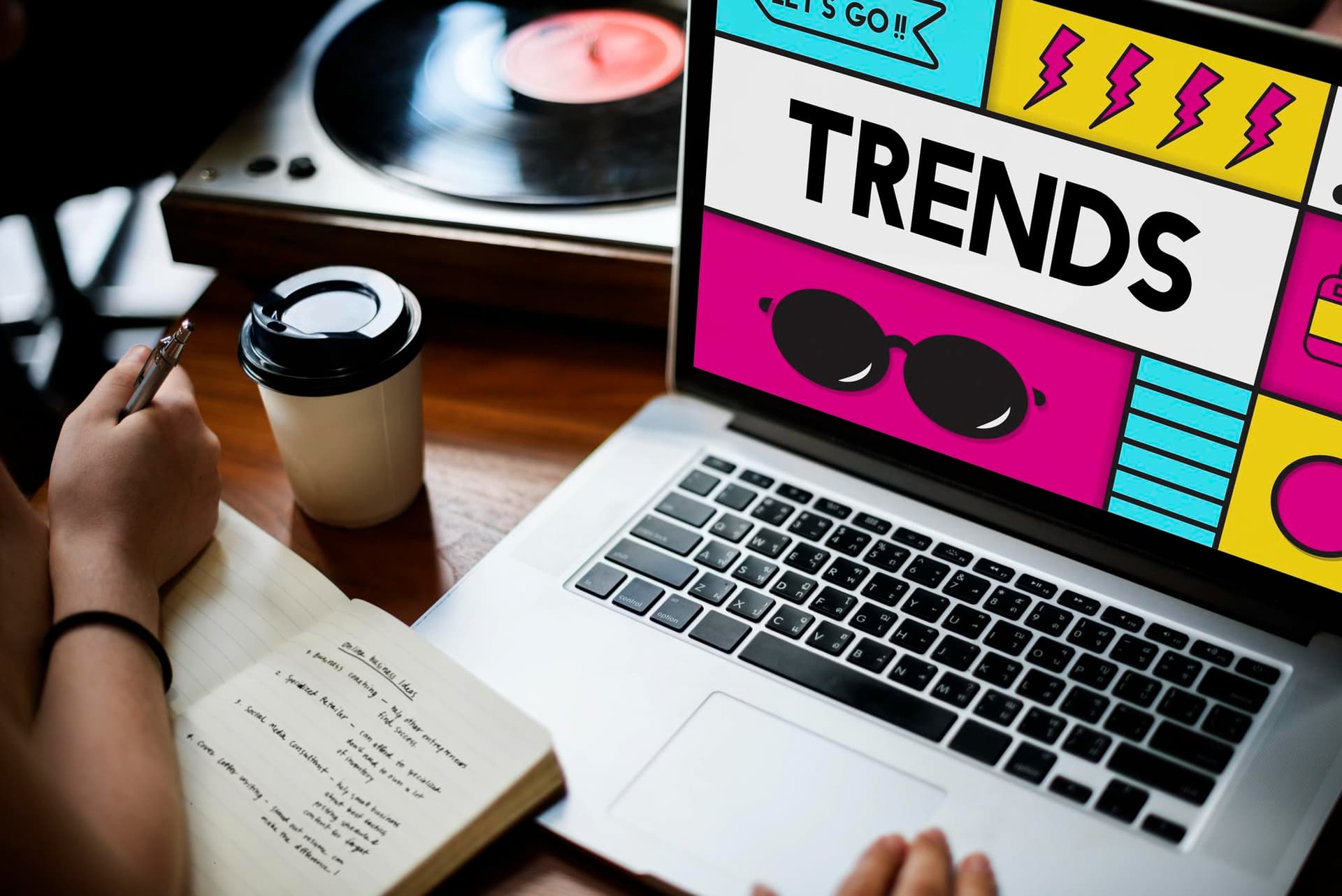 Tech
Hottest Mobile App Development Trends [2023 Update] 
Staying up-to-date with the latest mobile app trends is paramount in today's fast-paced world of technology, and we're here to guide you through it all. From cloud-based apps to Artificial Intelligence and the Internet of Things, the mobile application landscape is rapidly advancing. But don't worry – our extensive expertise in the field allows us to help you navigate the ever-changing world of mobile app development with confidence. Let's break it down and make it easy for you to stay ahead of the curve.
Cloud-based Apps:
As seasoned industry professionals, we've witnessed the game-changing impact of cloud technology on mobile app development. Its unmatched convenience empowers users to access data from any location or device, while its scalability and security features make it the preferred choice for developers. With its cemented position in the tech industry, opting for cloud applications has become a no-brainer.
If you're interested in understanding more about the essential features that make a mobile app effective and user-friendly, we invite you to check out our comprehensive blog post: What Features Should Be in a Mobile App?.
Artificial Intelligence (AI) in Mobile Application Development:
Witnessing (Artificial Intelligence) AI mature, we're now presented with a game-changing opportunity in mobile app development. With implementations like chatbots, virtual assistants and more, users can now experience intuitive and personalized engagement like never before! AI's adaptability in learning and evolving with user preferences is transforming app experiences by offering personalized recommendations. Welcome to the future of app development with AI.
To delve deeper into how modern technologies like AI are revolutionizing different sectors, particularly e-commerce, you might be interested in exploring our detailed post on E-commerce and Virtual Reality: The Potential and Technologies.
Augmented Reality (AR) in Mobile Apps:
Our knowledge and expertise in emerging technologies have shown us how Augmented Reality (AR) is a game-changer for mobile app interaction. From gaming and education to e-commerce, AR has revolutionized interactive experiences by overlaying digital information on the physical world. That means you can captivate and engage your users like never before. AR is a powerful tool that takes mobile app experiences to new heights!
Intrigued by the possibilities AR brings to mobile apps? Learn more about the future of mobile technology by reading our in-depth article on Introduction to AR in Mobile Apps: The Future of Mobile Technology.
Blockchain in Mobile Application Development:
As blockchain technology continues to evolve, we've been keeping a close eye on it, studying its advancements in mobile app development. Notably, its unparalleled security and transparency capabilities make it a valuable tool for everything from secure transactions to identity verification and data storage. By using this technology, users are empowered with greater control over their data, meeting the growing demand for fast, safe, and transparent digital interactions. This shift is changing the game, and the future of blockchain's holistic use is rapidly approaching.
Keen to understand how blockchain technology enhances mobile banking apps? We recommend you read our dedicated post, Top Features of the Mobile Banking App, to learn more about this exciting field.
Internet of Things (IoT) Integration:
We're excited about our expertise in the emerging trend of IoT integration in mobile apps. Notably, bridging the gap between mobile apps and smart devices provides an insightful understanding, enabling users to seamlessly control their smart devices, resulting in efficiency and convenience. As experts in this rapidly growing trend, we foresee a continued increase in connected devices in the near future. So, get ready to experience a more connected world!
Interested in the amazing possibilities IoT offers? Be sure to check out our blog post, 5 IoT MVPs You Must See, for some incredible examples of IoT in action.
Additionally, if you're curious about the role Flutter plays in revolutionizing IoT mobile app development, our article, Discover the Top 5 Reasons Flutter Is Revolutionizing IoT Mobile App Development, provides a wealth of insight. Don't miss out on these essential reads!
Augmented Reality (AR) and Virtual Reality (VR):
As pioneers of exploring and leveraging AR and VR in mobile app development, we believe these technologies provide incredibly immersive and engaging experiences that revolutionize how users interact with apps. With our extensive knowledge and expertise in the industry, we confidently predict that AR and VR will dominate future trends in mobile app development.
Intrigued by the potential of AR and VR in mobile applications? Dive deeper into how these technologies are reshaping the app development landscape by checking out our blog post, AR/VR in Flutter Combined with Unity – A Game Changer in Mobile App Development. We assure you it's a game-changing read you won't want to miss!
Conclusion:
Mobile app development can be intimidating, but keeping up with the industry's evolving trends can make it easy. From cloud-based applications, Artificial Intelligence (AI), the Internet of Things (IoT), Augmented Reality (AR), and Virtual Reality (VR) to Blockchain, mobile app development strives to create personalized, engaging, and secure user experiences. Our posts will provide insights into these trends and help you stay on top of this dynamic landscape. With our expertise and knowledge, we're happy to guide you through this exciting and innovative field. Stay engaged, informed, and keep coming back for more updates!