Blog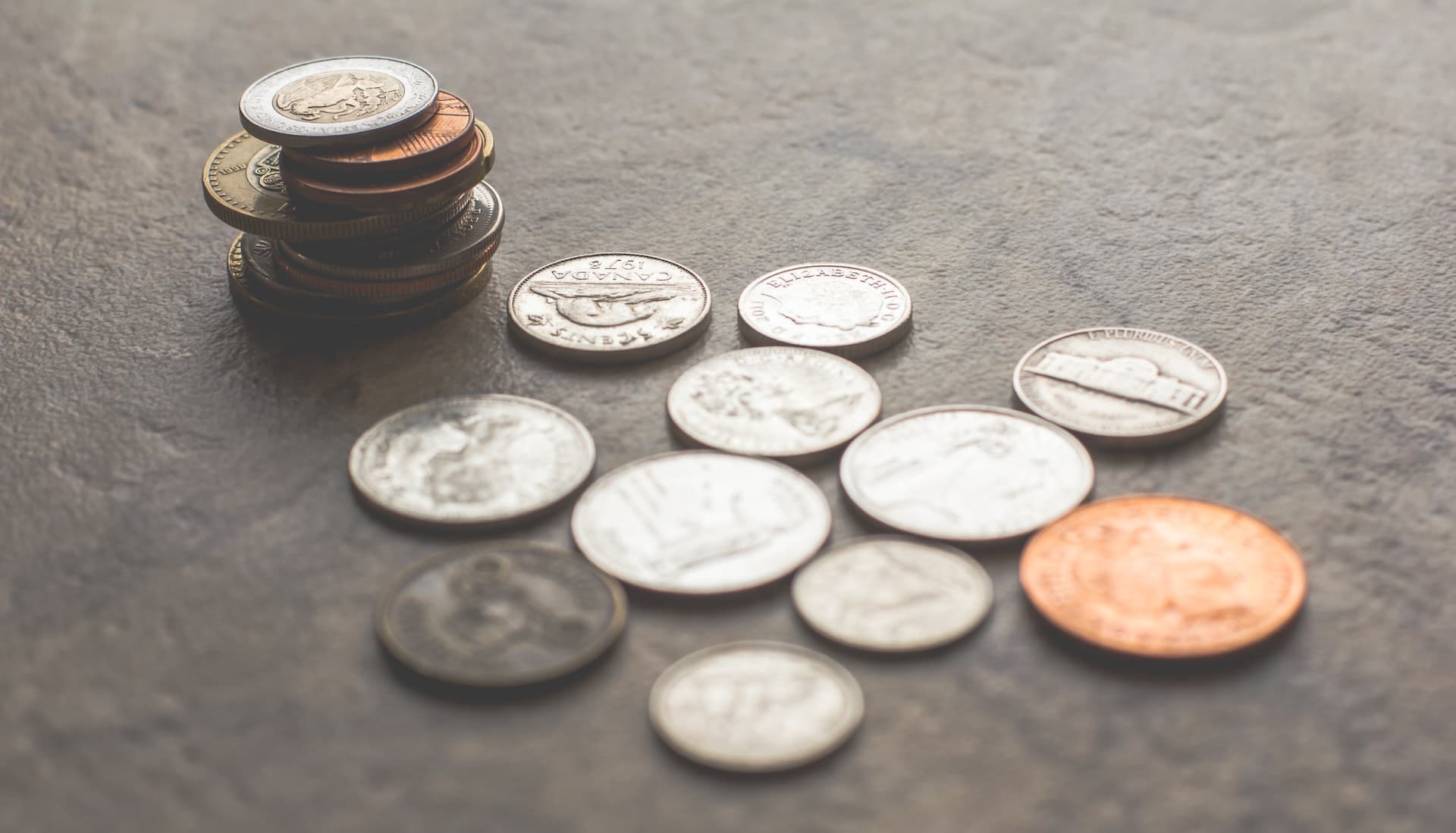 In today's fintech cosmos, where traditional banking lines blur with digital landscapes, a cutting-edge mobile banking app is the ticket to a competitive advantage. These apps have evolved from a mere digital shadow of brick-and-mortar banking into sophisticated hubs brimming with advanced financial solutions.
Fasten your seat belts as we journey through the constellation of top-tier features that have catapulted the mobile banking app from good to great
Making Every Penny Count: The Advantage of Advanced Money Tracking
An excellent mobile banking app moonlights as your personal finance butler, ensuring you're the master of your monetary universe. This makes advanced money tracking your first ally in this journey.
Making Sense of Spendings
Leading mobile banking apps, such as Revolut and Monzo, are equipped with features that allow users to customize saving targets and spending caps. Users can decode their expenses through user-friendly diagrams and comparative charts. By projecting a 360-degree view of their financial lifestyle, these apps empower users to decrypt their spending habits. It's not just about showcasing an outgoing money trail but guiding users on how to enhance their fiscal management.
The AI Advantage in Money Tracking
In an economic landscape that's shifting like quicksand, apps that can double as automated financial wizards are on the rise. AI-fueled analytics offer insights into user spending, delivering weekly breakdowns that spotlight changes. This dynamic, real-time financial dissection is the secret sauce that distinguishes a stellar mobile banking app.
The Power of Open Mobile Banking Features
As the economy goes through a seismic shift, finance apps that double up as personal financial wizards are on the rise. By harnessing the power of AI-powered analytics that provide beneficial insights into user spending, mobile banking apps can provide real-time financial breakdowns that can be utilized to create an exceptional user experience.
The One-App Solution
Open banking is at the forefront of this trend – aimed at integrating different financial services into a single, consolidated platform. Through API integration, users enjoy a bird's-eye view of their various accounts, all in one place, without the hassle of logging into multiple apps. This feature has revolutionized the mobile banking experience, making it an invaluable one-stop shop for all banking needs.
Analytics in Open Banking
But open banking does more than allow users to view and manage their accounts. A brilliant mobile banking app should offer smart analytics too. Integrating fintech concepts with open banking gives users more profound insights into their expenses and spending habits. The result is a powerful app that provides users with total control of their finances.
Group Payments and More
Mobile banking apps can significantly enhance the user experience, providing features that allow for seamless group payments and expense management. Users no longer have to deal with the hassle of splitting bills with their friends or managing shared expenses. With mobile banking apps, these processes can be streamlined and hassle-free. Simply input the necessary details, and in just a few clicks, you're done!
Simplifying Group Payments
With numerous potential transactions taking place in a group, splitting bills becomes one of the most essential features of a banking app. Advancements in technology have made it easier than ever before to handle transactions, and users should have the luxury of a simple solution for group payments. Now, thanks to the convenience of a banking app, you can seamlessly split bills with the touch of a button. All you have to do is enter the final amount, let the application work its magic, and ensure payment requests are sent to the correct group members. No fuss. No headaches!
Instant Transfers
A top-notch mobile banking app should not only offer peer-to-peer payment options but instant transfers, making group transactions seamless and quick. These features elevate the banking app from being a mere transactional tool to a central hub for real-time finance management and control. With just a few taps, users can now transfer money to anyone, anywhere, and at any time, without waiting for banking hours or enduring lengthy processing times.
This user-centric app design simplifies the banking experience for busy people on the go. Plus, the peace of mind that comes with staying on top of financial transactions in real-time is priceless.
Blockchain & Cryptocurrencies: Revolutionizing Mobile Banking
Mobile banking apps need to adapt to the era of digital currencies and integrate blockchain technology to remain relevant and competitive. With the surge in popularity of cryptocurrencies, staying ahead in the game requires the integration of new and cutting-edge technologies.
Secure Blockchain Transfers
Nowadays, the top financial technology applications offer built-in crypto wallets with the ability to trade in a range of cryptocurrencies. These apps let users store, trade, and transfer digital assets, opening up a new world of financial transactions. The flexibility and global acceptance of digital currencies, such as Bitcoin and Ethereum, make them a potentially profitable complement to any mobile banking app.
The Green Movement & Social Responsibility: An Integral Feature of Modern Banking Apps
With growing awareness among consumers regarding the environmental impact of their actions rising, modern banking apps now include features that promote social responsibility. This includes reducing carbon footprint and incorporating sustainability practices.
Eco-Conscious Features
Mobile banking apps with cutting-edge eco-conscious features are becoming increasingly important as the green movement gains traction. For the environmentally-conscious banking customer, real-time insights into their carbon footprint or sustainable investment options for emission offsetting are highly desirable.
Balancing Security with User Experience: The Trade-off Challenge
A mobile banking app must strike a delicate balance between user experience and stringent security measures to be considered optimal. Unfortunately, finding an equilibrium between these two is often challenging.
Ensuring Robust Security Features
Securing sensitive financial and banking data requires the highest level of security features in fintech applications. To ensure robust security, secure mobile banking app features include encryption, two-factor and biometric authentication, as well as secure customer onboarding, anti-phishing software, and more. However, overemphasizing security measures could lead to lower customer satisfaction by making the app less user-friendly.
Crafting an Uninterrupted User Experience
Creating a seamless user experience requires striking a balance between security and usability. Excessive security protocols can disrupt the user experience, making it essential to design an intuitive and hassle-free process without compromising safety. It's worth remembering that an excellent mobile banking app will keep users engaged, fostering long-term retention. Given the importance of user experience in this norm, it plays a vital role in app retention.
Building Apps for Everyone, Everywhere
Given the many devices on the market, a successful banking app must be accessible to as many potential users as possible, which is where the power of Flutter and Cross-Platform development shines.
Flutter: Powering Fintech Apps
Flutter enables developers to build natively compiled applications for mobile, web, and desktop platforms from one codebase. In the world of fintech, Flutter allows the designing of highly intuitive and visually appealing applications for numerous platforms, ensuring a seamless user experience.
Flutter is a top choice for app development due to its robust framework (you can read more about it here), which supports a reactive and modern design. Its widgets are designed to incorporate all critical platform differences, such as scrolling, navigation, icons, and fonts, enabling full native performance across iOS and Android platforms.
Crafting the Perfect Mobile Banking App
Mobile banking represents the new frontier of financial technology in this digital age. With the continuous evolution of mobile banking apps, we witness an emergence of sophisticated and user-centric functionalities. This article comprehensively analyzes the key factors and features that define a successful mobile banking app, exploring the intricate balance needed to ensure a seamless, secure, and user-friendly experience.
Today's consumers demand more than just basic functionality, and the innovation of advanced money tracking, smart subscription management tools, split payments, group transactions, and the integration of crypto exchange and payment systems reflect this. Advancements in Blockchain technology have made secure transfers a requirement, not just a choice.
Codigee is at the forefront of these advancements, creating secure, functional, and user-friendly applications that not only meet current demands but are also future-ready. We are committed to excellence and are poised to take your mobile banking experience to new heights.